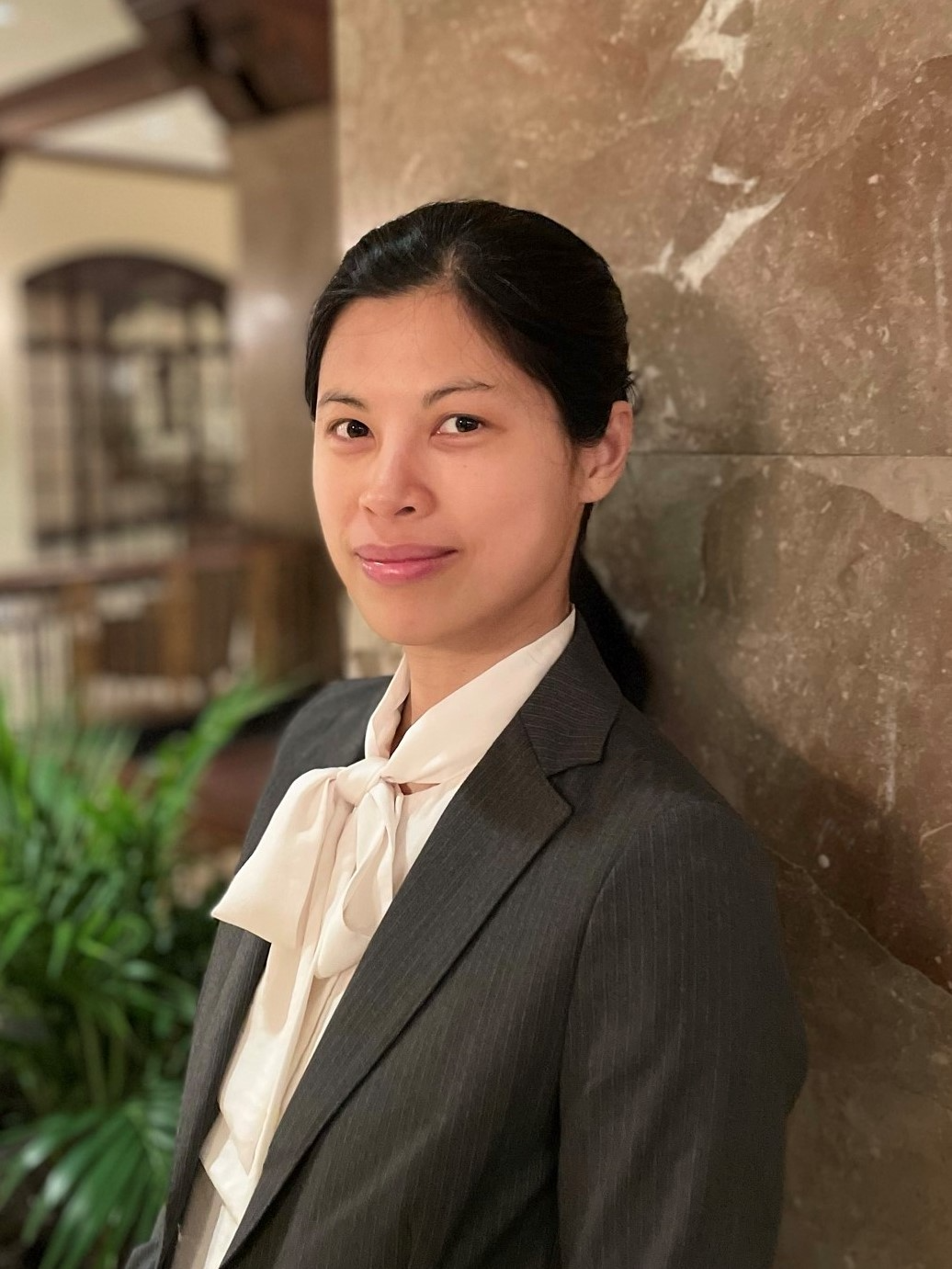 Viet Ha Do is a real estate executive, currently serving as the CEO and Chairman of a Tennessee based real estate investment and advisory company, Habringer Group, Inc. She is a graduate of SUNY Geneseo with cum laude distinction and holds an MBA from NYU Stern School of Business.
Beginning her professional journey at Merrill Lynch, she worked for several investment firms on Wall Street, before transitioning to the real estate sector. In 2009 she became involved with real estate investing and management focused on multi-family residential assets. In 2013 Viet Ha Do co-founded Habringer Group, Inc., a diversified real estate investment and advisory company.
While in college, Viet Ha Do demonstrated passion for strategic planning and business development through participation in several projects, including devising a business and economic development plan for an agricultural community in El Sauce, Nicaragua. She co-led a group of students to research banking, finance and trade solutions by meeting and analyzing international business ties between local Rochester based importers, Nicaraguan cooperatives and non-governmental agencies based in Nicaragua. The group formed grounds for establishment of the Enlace Project in El Sauce (https://www.enlaceproject.org), which till this day helps local agricultural businesses realize their full potential, provides language classes to local children and assists with community projects, such as building schools and housing.
Aside from being a constant fixture on Dean's list, a recipient of numerous scholarships each year, and an inductee in Phi Beta Lambda (International Business Honor Society) and Pi Sigma Alpha (Political Science Honors Society), Viet Ha Do's open-minded and compassionate nature sought to engage in numerous community projects. While an undergraduate student Viet Ha Do took numerous leadership roles, including being a Treasurer of the Academic Affairs Committee which managed all student organization funds and approved their requests for university's subsidies for the academic and social trips/events, served as Vice President of the Undergraduate Alumni Association, was selected to represent the organization in its week-long trip in Washington, D.C., and was he President of the International Relations Club. During the summer of her last undergraduate year, she worked with the Dean's Office on the Gender in the Workplace Research where she interviewed students, faculty and young professional, conducted literature review, analyzed the changing perception of gender in various professional environments.
During her life Viet Ha Do lived, studied and worked on three different continents, giving her distinct global perspective. Her international roots originate in Asia where she lived in her early years. She grew more inquisitive when her family moved to Poland. She built on her global citizenship by travelling to Central America to develop a business plan for a Rochester sister city El Sauce, Nicaragua. During the winter intersession she traveled to Czech Republic to represent her school in the UN simulation conference, and spent summer in a study abroad program in Germany, at The Goethe Universitat, a program jointly sponsored by Deutsche Bank and The European Union.
After graduating from college and subsequently relocating to NYC, Viet Ha Do co-founded the New York Vietnamese School, which was the first official Vietnamese school located in Manhattan, NY open to students of all ages and backgrounds. She served on the Executive Committee and as a Treasurer for the School, coordinating all of its finances and accounting activities from day-today operations to fund-raising with donors. Since its establishment in 2007 the school continues to thrive today under Vietnamese Heritage Center. Additionally, Viet Ha Do coordinated Lua Viet Open Heart Surgery Campaign in conjunction with a sponsorship from NYC's Marathon parent organization. The Campaign drew attention and support from Vietnamese community across the U.S. and globally, successfully raising funds for a number of badly needed open heart surgeries for children from Vietnam.
Accomplished and highly-organized as Project Manager, Viet Ha Do has over 14 years of professional experience managing complex projects in financial industry and real estate sector. In 2007, Viet Ha Do became employed as an Economist with a Washington, DC based broker/dealer Trade Wall Street International (TWSI), where she regularly took on new projects and quickly advanced to new roles. Initially tasked with conducting researches catered to vendors, clients and partners, Viet Ha Do applied technical and linguistic skills as the Economist during her first year.
She was promoted to a role of Strategic Project Manager with TWSI from 2008 through 2011. Viet Ha Do took on pivotal projects which allowed the company maximize on its operational efficiency and generated new sources of revenue. She took initiative in identifying and implementing key corporate projects. For example, she single-handedly spearheaded the successful and smooth companywide integration of the new clearing firm Bank of New York's Pershing, which is among top 5 globally recognized clearing firms. She developed a comprehensive training program of its NetEx platform and meticulously trained every back office and front office employee of the firm. The new platform allowed the financial advisors access to trading, sophisticated financial products and an advanced, wide-ranging client portfolio tools.
Viet Ha Do helped to define TWSI's expansion strategy, with particular focus in Latin America and Europe. Furthermore, she tracked progress against goals, and managed execution of each project undertaken. She worked with the Latin American advisors to understand the needs of their clients and then identify products that can be offered in their particular markets. She also traveled numerous times to Europe to meet with company's local agents and banks to initiate partnerships with TWSI. She also advanced the organization's entry into Asian customer base.
In her last year at TWSI, Viet Ha Do served as a Chief Operations Officer of the company, with her responsibilities encompassing a wide range of tasks, including the firm's overall operations, marketing, sales, IT needs and compliance requests. Viet Ha Do became a trusted resource to employees at satellite branches through her high-level problem-solving skills. Thanks for her collective experience, she developed innovative interdepartmental solutions which were implemented at respective branches or were adopted at all of the company's branches and international satellite locations.
MBA at New York University 2009 – 2013
In 2009 while working full time, Viet Ha Do expanded her business acumen by enrolling in the prestigious Master in Business Administration program at New York University's Leonard Stern School of Business. She enriched her academic knowledge in many capstone classes, including several courses focusing on advanced corporate finance, valuation, M&A, accounting, strategy — collaboration, conflicts and negotiation, consulting and law classes taken at NYU's School of Law. After 3.5 years, Viet Ha Do graduated with specialization in Strategy and Finance in 2013, and a new passion for real estate.
Results-driven Managing Director with over 12 years of experience in multi-family real estate sector, leading and increasing growth potential of various ventures. Her first encounter with multi-family real estate sector occurred in 2009 while working on her MBA degree. She was contracted to undertake a turn-around of a distressed multi-family portfolio in Memphis, Tennessee. Aside from devising and implementing reorganization strategy for the underperforming portfolio, she would often fly from NYC to Memphis for few days at a time in order to conduct onsite inspections of the properties, hold focus groups with tenants, resolve internal and external conflicts, and ignite property's leasing potentials by launching innovating marketing programs.
Habringer Group 2013 – Present
In November of 2013, Viet Ha Do joined forces with a seasoned real estate investor, Paul Folkes, to form Habringer Group, Inc. Since its founding, Habringer Group focused its activities on identifying and investing in underperforming multi-family and commercial real estate assets located in the Mid-South region of United States. The company was initially headquartered in Midtown Manhattan. In 2016, headquarters were moved to Memphis, while retaining presence in NYC until March 2020. While active primarily in the Mid-South real estate market, the company maintains strong ties with its NYC roots and international investor partners.
In 2015 Habringer Group under the leadership of Viet Ha Do established two wholly owned subsidiaries in order to vertically integrate its operations. A real estate management company, Belvedere Management, LLC, was formed to focus on comprehensive asset management of multi-family apartment complexes (http://belvederemngt.com/). A renovations and maintenance company, Eco Services, LLC., was formed to focus on comprehensive preventive maintenance, repairs, and renovation services for multi-family apartment complexes. (http://ecoservicesproperty.com/). With two specialized subsidiary companies, Habringer Group gained the ability to fully control most crucial aspects of multi-family real estate investments, from project acquisition, to hands on management, repairs and ongoing maintenance.
As the President of Habringer Group, Viet Ha Do oversaw a number of multi-family investment and redevelopment projects, increasing revenue at undertaken projects anywhere from 176% to 278% in the course of 3 to 5 year time frame. Habringer's investment strategy has been to exit projects at a desired overall profit level of 100%+ in a 3 to 5 year time from project acquisition to disposition. Most projects undertaken by Habringer range from $2 million to $10 million in value.
Viet Ha Do spearheaded overhaul of underperforming portfolios to reduce delinquency levels and increase collections growth. This included strategic planning, developing intensive, ambitious leasing and marketing strategies for each property, as well as company's overall short-term goals and long-term objectives. Day to day Viet Ha Do fosters company culture that is inclusive for staff members on all levels, making each process more transparent while assigning clear goals and objectives to each employee.
What the Future Holds
Throughout her career Viet Ha Do played a central role in value-add processes by bringing superior organizational skills, attention to detail and positive attitude to daily work. She does not rest when a real estate project's goals are met. Instead, she seeks new and innovative ways to continually improve day to day management of multifamily and commercial investment properties. Viet Ha Do continuously seeks out new real estate projects where she can apply her experience from the financial sector and 12 years of wide ranging experience in multi-family real estate investment, management, and development.